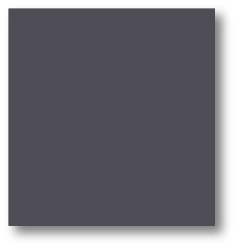 ornamental iron & architectural fencing

Structural Contracting Services, Inc
est. 1994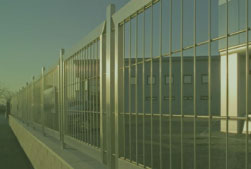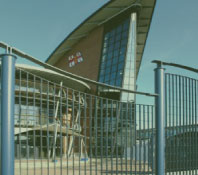 | | | | |
| --- | --- | --- | --- |
| | Fencing | | Handrail Infill |
| | Gates | | Trellis |
| | Enclosure Screening | | Architectural Accents |
The finishing touch of design, elegance and durability. The "Steel Art" of Orsogril is a premier line of electrofused steel panels for fencing, handrail infill panels, louvers, sunscreens and trellises.Incorporating premium European design, Orsogril provides architects with the ideal accent for modern design.
The art of Orsogril can be found in both vertical and horizontal applications. Starting with fashionable square and rectangular patterns, panels are easily fabricated with contours, diagonals and finish trim to provide security and code compliance while complementing the harmony of adjacent architecture.
Beyond the rigid durability of steel components, Orsogril panels can be finished in a full palette of RAL colors. Powder coated panels with the underlying zinc or primer coatings will provide a corrosion resistant,maintenance-free finish that will last forever.
Form and function. Orsogril is a versatile, secure and aesthetic solution.